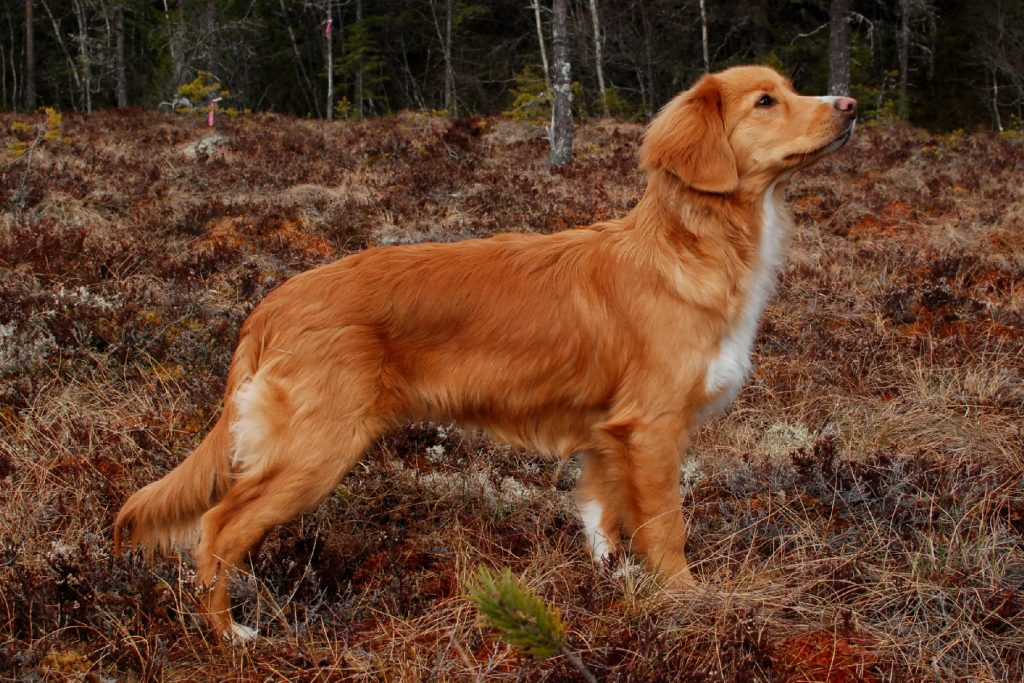 Slik ser altså en nyslått svensk lydighetschampion på 2,5 år ut! (Nå er dette et «ungdomsbilde», men likevel). Den andre i sitt slag i 2019 <3 Ryktene sier at dette er den andre tolleren som har oppnådd svensk lydighetschampionat etter at de nye reglene kom i år – den første var Redo, som også er en redrival.
Tesla og Louise oppnådde championatet på rekordtid, med bare fem starter i klasse 3. Det er vi ikke annet enn utrolig imponerte over! På sin 6. start, dagen etter oppnådd championat, hanket de jammen inn enda en 1. premie med hele 291/300 poeng! Det blir sååå spennende å se hva dere får til i framtiden!
Huge congrats to Tesla and Louise for their new title – Swedish Obedience Champion!
Becoming an obedience champion is not an easy task in Scandinavia. It is very rare for a dog to make this achievement at such young age, and we could not be more proud! You need a talented dog and a very dedicated owner and trainer. Louise has really done an amazing job with Tesla! Tesla is the second toller to get this title since the new rules came this year – the first toller, Redo, is actually also a Redrival!
Thank you so much for making the redrivals dogs happy by letting them work and use their heads!