Vi selger fortrinnsvis valp til deg som ønsker å gi hunden et aktivt liv. Med dette mener vi regelmessig fysisk mosjon og mental stimuli, slik som trening innenfor jakt, spor, lydighet, agility ++. Det er bare gøy hvis du også ønsker å konkurrere med hunden din, og på denne måten få vist frem hva dere mestrer sammen. Hvordan hunden gjør det i konkurranse, samt takler det presset en slik setting er, gir oss som oppdrettere en pekepinn på om vi er på riktig vei i vårt avlsarbeid. Du trenger ikke å ha mange års erfaring med hund fra tidligere, men du må være engasjert og ønske å lære. Vi er behjelpelige med å sette deg i kontakt med hundemiljøet i nærheten av der du bor. Kontakt med andre likesinnede er gull verdt i treningen, og ikke minst – utrolig sosialt!
Vi legger stor vekt på å inneha bred kunnskap om fôring, håndtering, mosjon og sosial stimulering som grunnlag for utvikling av god fysisk og mental helse hos våre valper. Valpene vil preges inne sammen med oss. De vil håndteres daglig, og bli utsatt for dagligdagse inntrykk i form av lyder og nye miljø – men uten å bli påført unødvendig stress. De vil få oppleve menneskelig kontakt med ukjente barn, ungdom og voksne, kjøre bil, oppsøke bymiljø og skogen mm. Du vil få tilbakemelding på om det blir valp på deg, så snart vi ser at valpene er levedyktige.
Vi påberoper oss ansvaret for å fordele valpene til sine nye hjem, men selvfølgelig i samarbeid med den nye eierens ønsker og planer. Hvordan valpene håndterer livet og ter seg i perioden hos oss, samt valpetest og vilttest, er med på å avgjøre hvilken valp som plasseres i hvilket hjem. Avgjørelsen tas ved 7 ukers alder. Vi er ute etter å finne den beste kombinasjonen av hund og eier!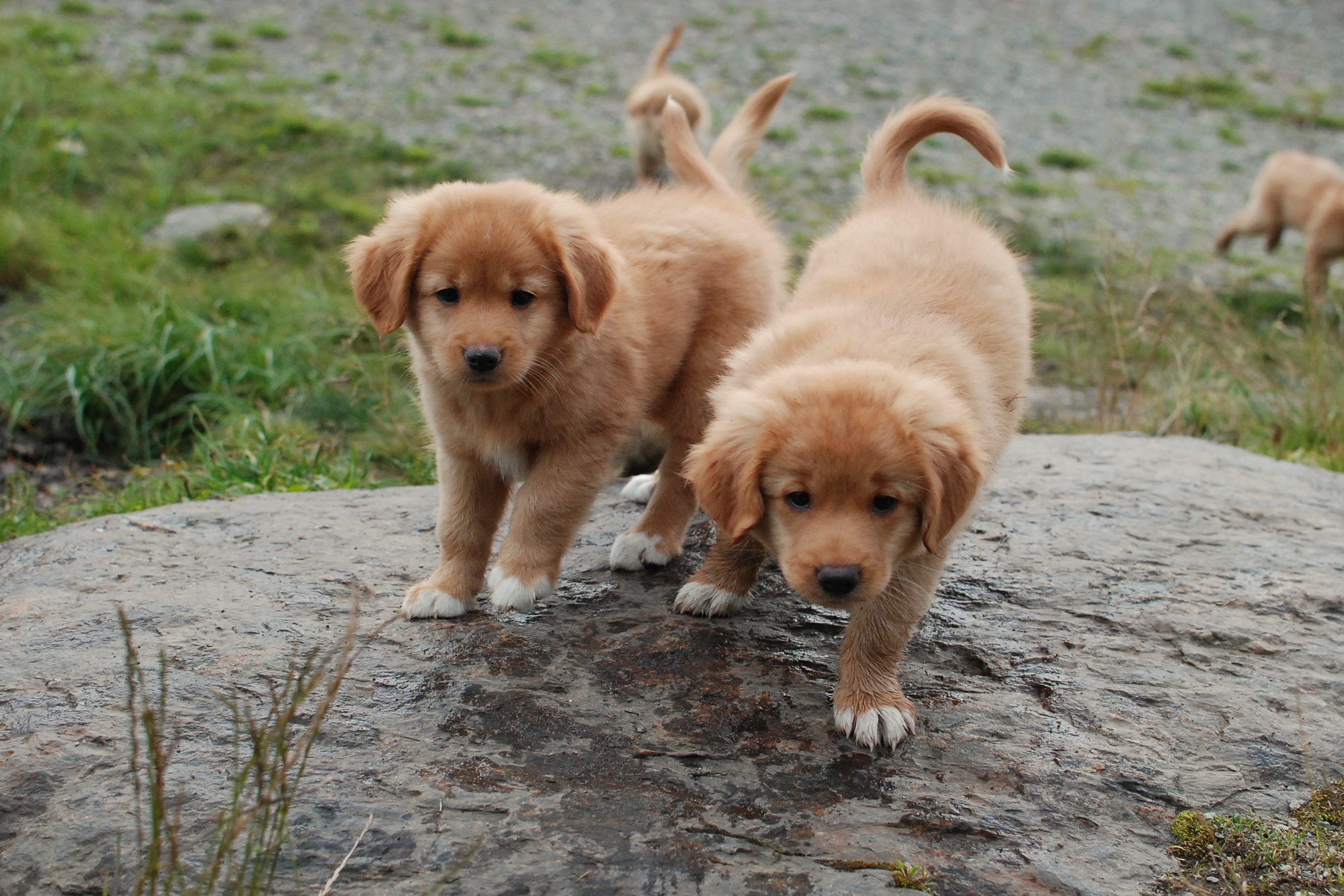 Vi vil avholde kenneltreff med treningstema som spor, jakt og lydighet for alle våre valpekjøpere. Dette er et flott forum for valpekjøpere til å utveksle erfaringer, samt komme i gang med/videreutvikle treningen. Det vil også gi oss som oppdrettere en gylden anledning til å holde kontakten med dere! Vi ønsker at valpene mellom 14-24 måneders alder gjennomgår en mentalbeskrivning (MH). Dette er ikke noe dere skal trene opp mot. Hensikten er at vi som oppdrettere får et innblikk i vårt avlsarbeide, og du som valpekjøper får nyttig informasjon om din hunds styrker og eventuelle svakheter. Vi vil sende ut en felles invitasjon til alle valpekjøpere av samme kull, og blir veldig takknemlige hvis dere velger å gjøre dette sammen med resten av kullet.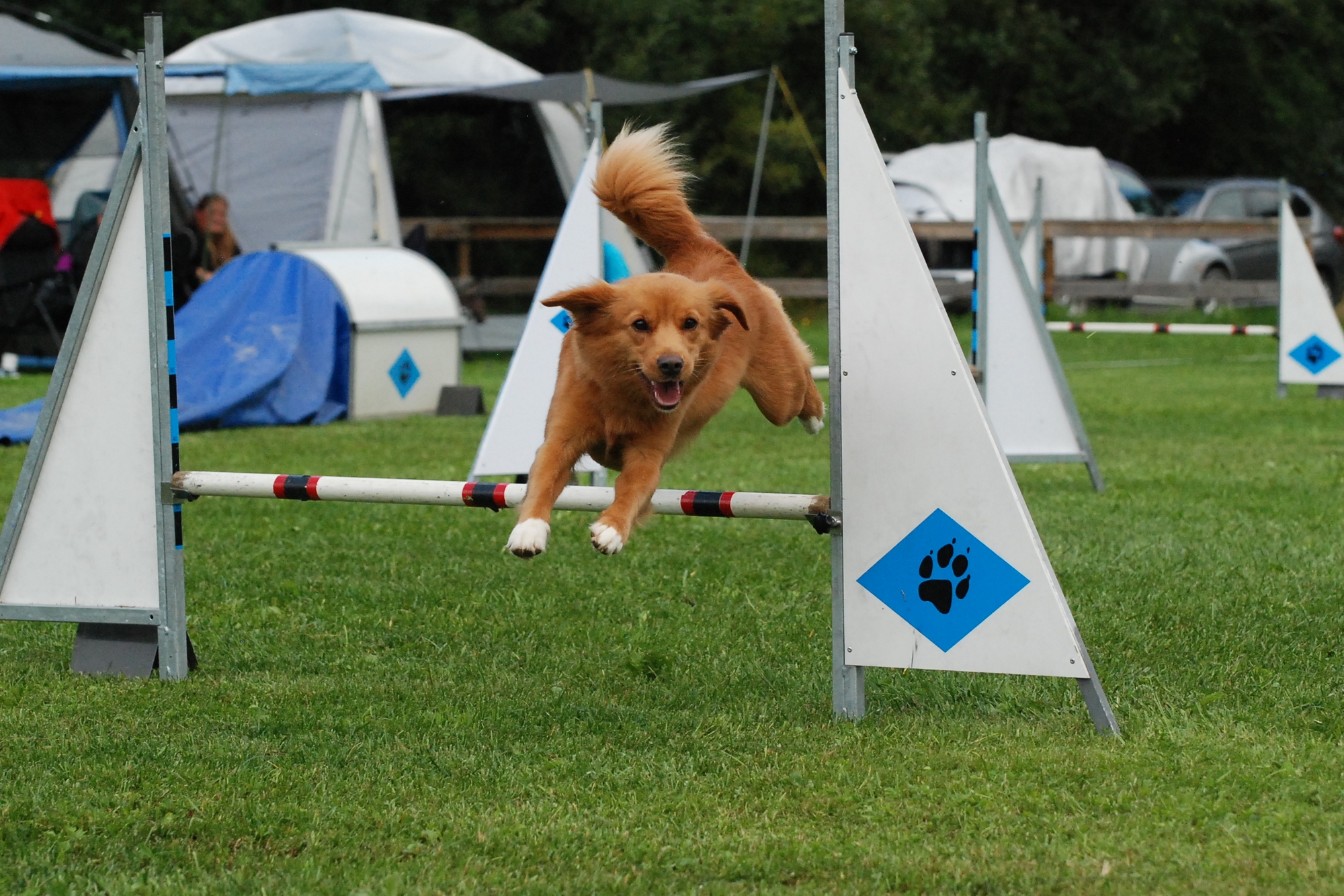 Om du synes dette høres intereressant ut er du mer enn hjertlig velkommen til å ta kontakt med oss! Fortell litt om deg selv, hva det er som gjør at du ønsker en valp fra nettopp oss. Skriv også litt rundt dine tanker og planer om hva du kan tilby en valp. Vi ønsker helst å treffe alle våre valpekjøpere før eventuelt overtakelse av valp, og ønsker veldig gjerne at dere kommer på besøk!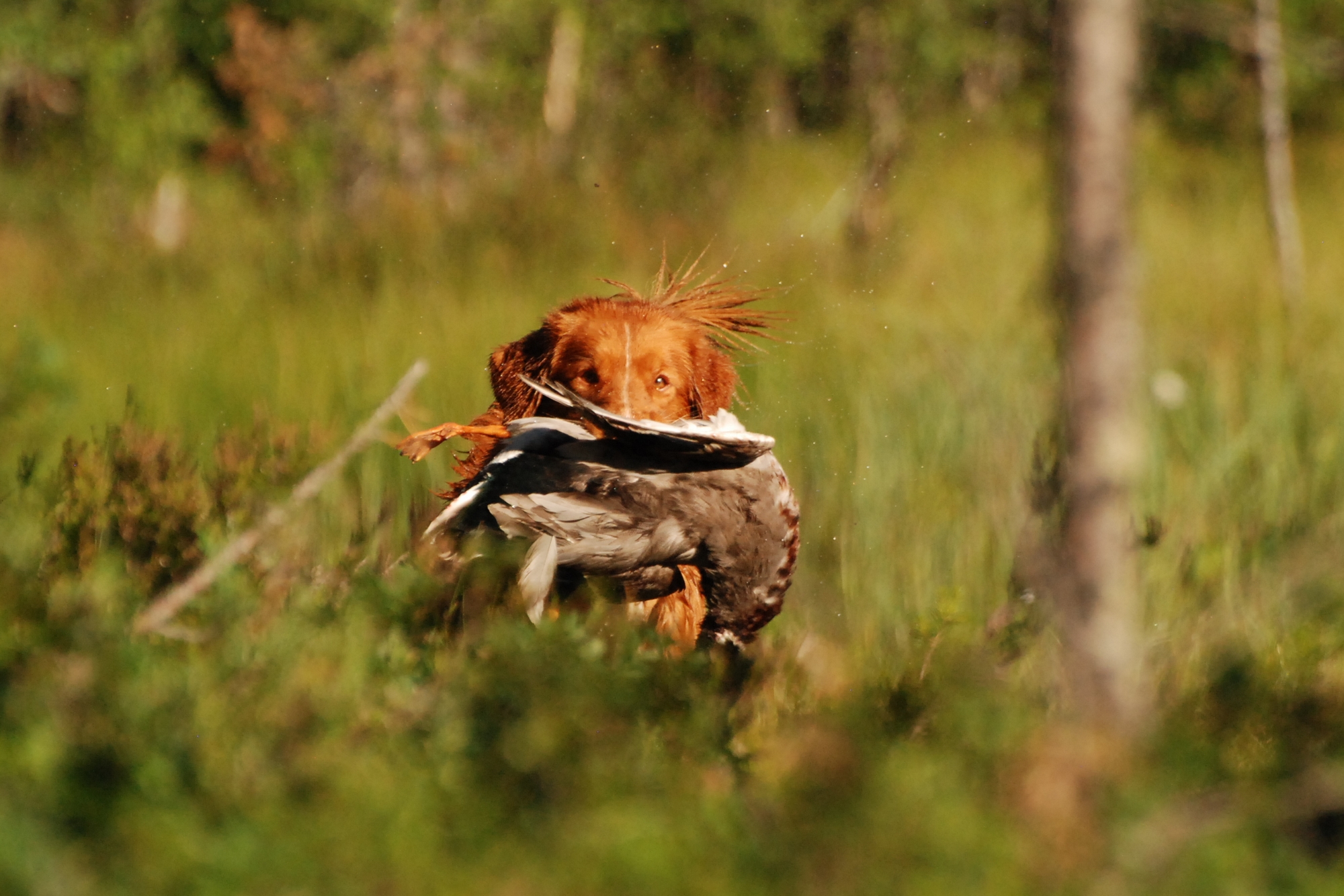 We primarily sell puppies to persons who intend to give the dog an active life, with physical and mental exercise on a regularly basis (hunting, tracking, obedience, agility etc.) We would also prefer you compeeting with the dog. How the dog handles the pressure in these settings, and how it succeeds, will help us evaluate our breedingprogramme. You do not need to have a lot of experience with dogs or dogtraining, but you must be committed and wanting to learn. We will happily help you to establish contact with people with lots of knowledge nearby you, if possible. To be a part of a traininggroup is important, both because of valuable feedback – and of course in a social matter!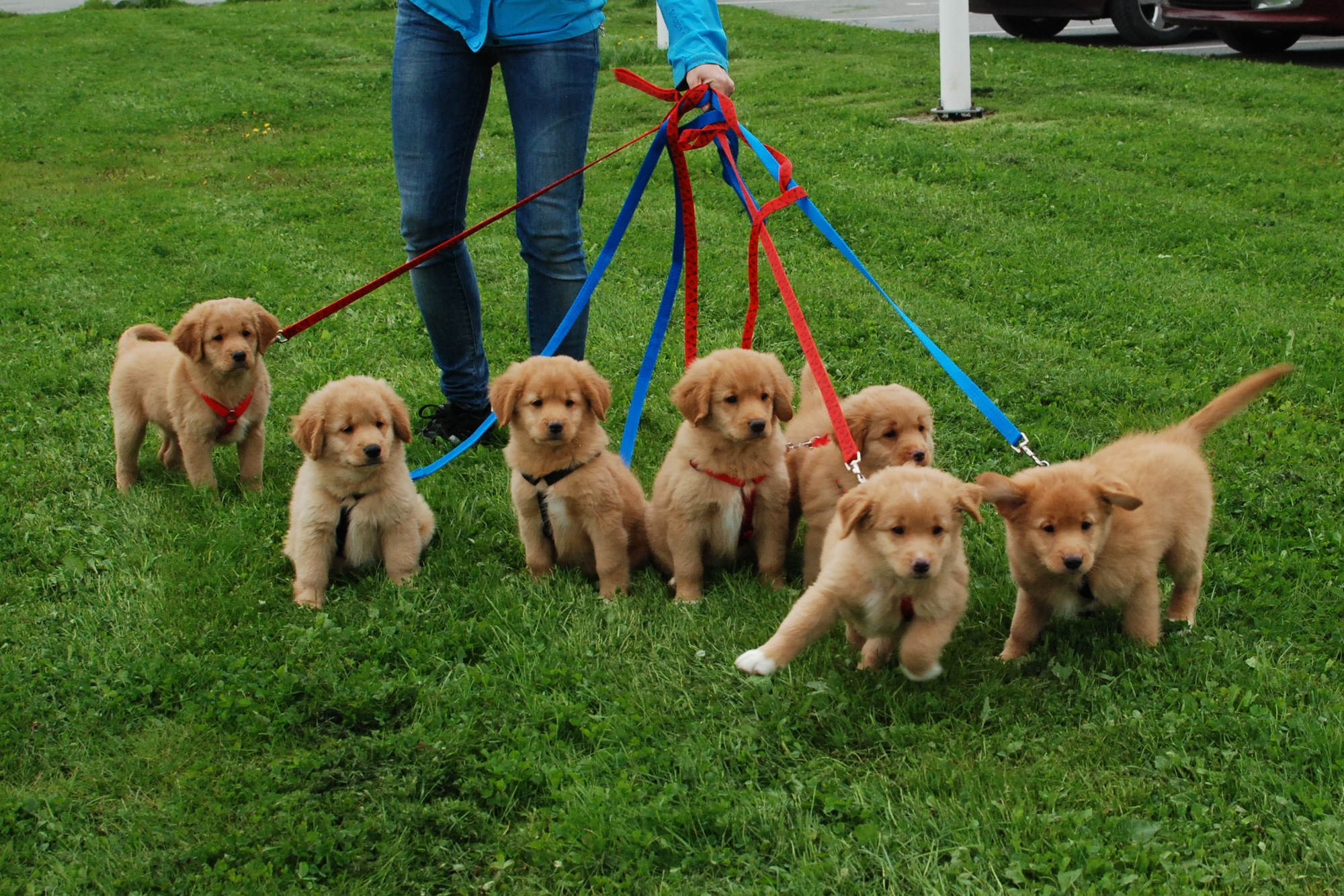 It is of great importance to us to obtain knowledge about the latest news in feeding, excersize and social stimulation in order to develop good physical and mental health in our puppies. The puppies will grow up inside our house, spending their hours awake together with us, getting to know everyday noises. They will meet children, adolescence and adults, travel by car, discover different environment etc. We will tell you if we have a puppy for you as soon as we are quite sure all of the puppies have survived the first couple of days, and are viable.
We want you to succeed and be as satisfied as you can become with your new family member, and therefore we want to make the decision on which puppy goes to live with which owner, of course collaborating with you. We take under concideration what your intentions are with the dog, and what temper would suit this purpose. Which puppy goes where is decided around 7 weeks of age, when the puppytest and test of birdiness is done.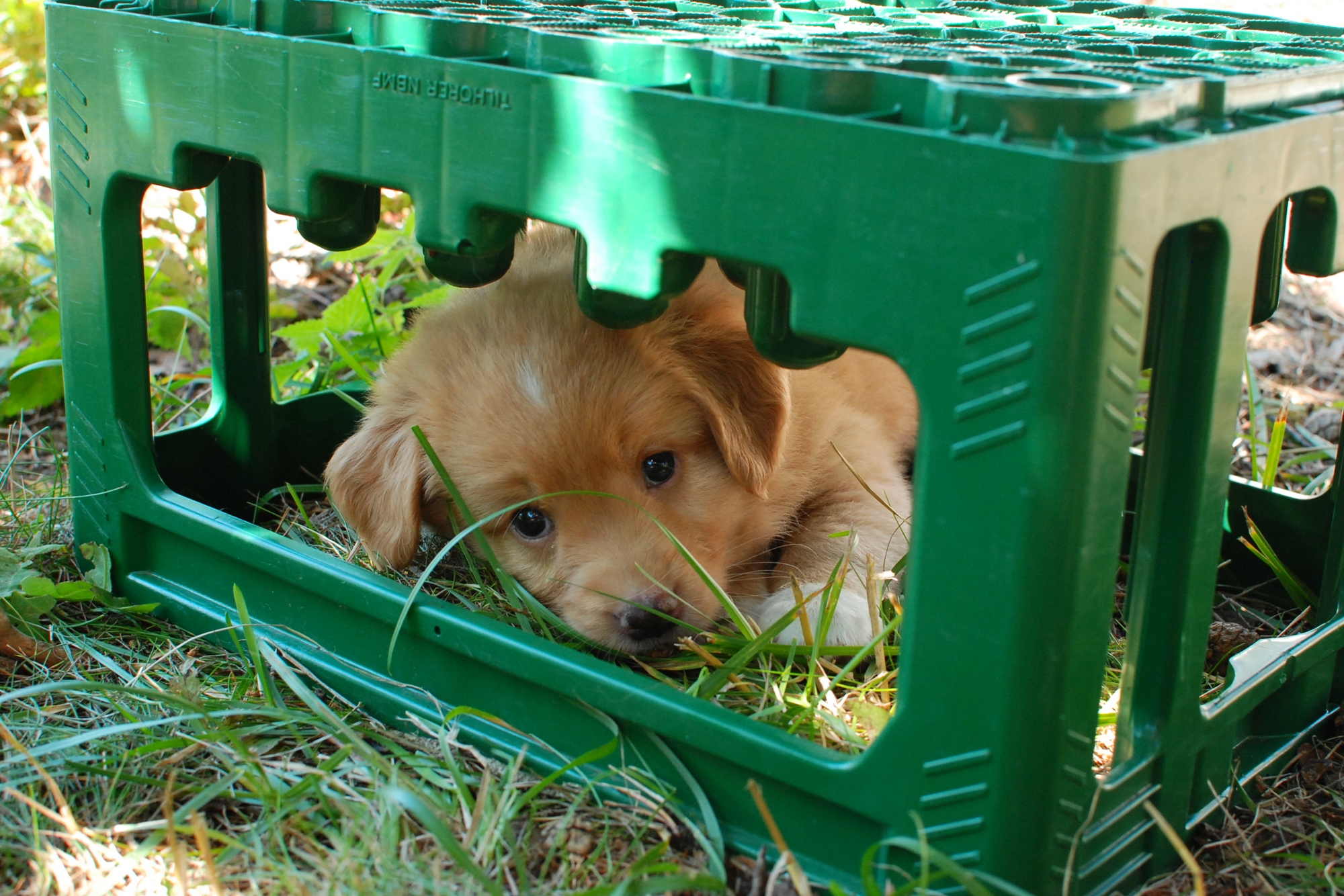 We will arrange for several kennelgatherings, with topics such as tracking, retrieving and obedience, for our puppybyers. This gives you a nice opportunity to exchange experiences, and also to start/develop your dogtraining. It will also give us a perfect opportunity to stay in touch with you! We wish for the puppies to have a mental description done around the age of 14-24 months. You will receive an invitation from us to this event. This is not something you shall train your dog to manage. The purpose is for us as breeders to have an insight in how our breeding turns out mentally in the offspring. You will get useful information about your dog`s strengths and weaknesses. Information and invitations to the mental description and the kennelgatherings will be sent to you a couple of months in advance. We will greatly appreciate if you can find the time to participate in these arrangements together with the rest of the litter.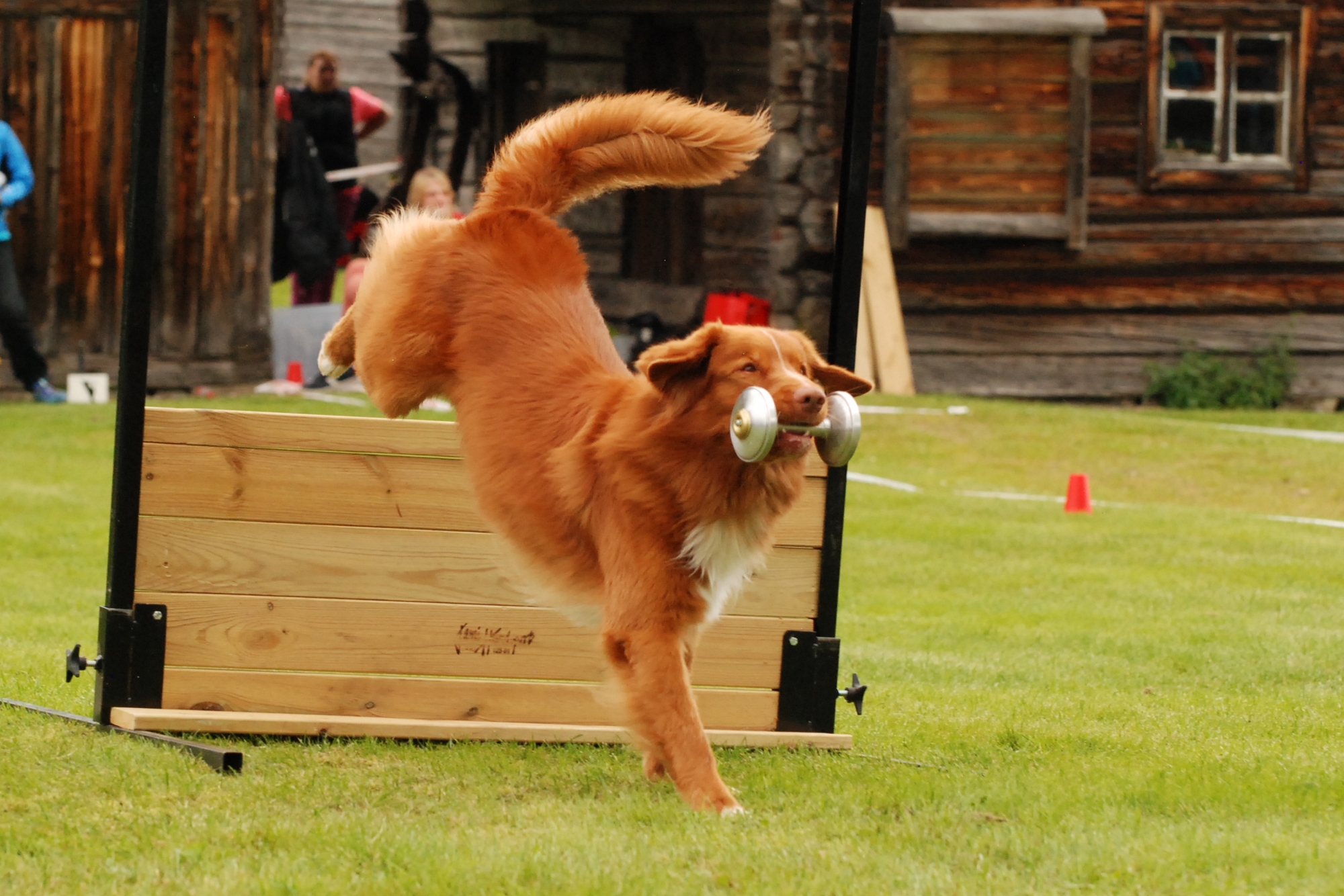 If you think this sounds interesting, you are most welcome to get in touch with us! Write/tell us a little about yourself and what makes you wanting a puppy from us. What are your plans and intentions with your dog? We would very much like to meet with all our puppybyers before giving you a puppy, but we understand that long distance can make this hard to accomplish. Eather way – you are always welcome to visit us, the female and the puppies (after 3,5 weeks of age).